April 14, 19** was the birth of such a loving, caring, most beautiful woman on the planet. That would be my Mother, Donna Hammond! She is the light of my life and one of my best friends. I thank God every day for giving me a mother like herself. I literally could go on and on about how amazing she is so I would like to dedicate this next post just for her.
Today's song is from a British Rock band called Coldplay. Yes, I know you all know this band so no need for explaining. Musical Geniuses is the best way to describe them. A few years ago one of my mom's friends won concert tickets to see them and was generous enough to lend the tickets to us. We had the best time at that concert in Hershey, PA and was in awe from their live performances. If you haven't seen them in concert, I advise you all to go do so because they really put their all in performing.
Take a listen to one of my favorite tracks on their Viva La Vida Soundtrack.
Coldplay – "Strawberry Swing"

"Strawberry Swing" is the song that I am dedicating for my Mother today. The song could have a different meaning to it, but anytime I hear this song I cannot help but think its about life being good and admiring the beauty of what's around you. It is such a lovely, up-beat track. The lyrics "It's such a perfect day" is repeated for importance. The days spent together are more than perfect and the days I spent with my Mother are more than perfect.
And here she is! Happy Birthday Mom! I love you to infinity 🙂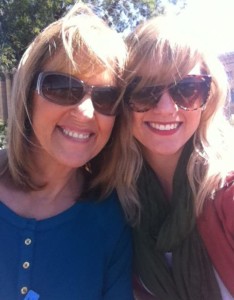 XxTMH
Follow @Tayloha32