Springtime Carnivore. She's a Singer, Songwriter, Self recording, producing and multi-instrumentalist and her name is Greta Morgan. Greta is one heck of an artist. She does it all and she does it all so perfectly well. When you listen to her music it brings back such a nostalgic feeling but definitely more modern. Song I'll be sharing today is one of my favorites, "Two Scars". I should warn you though.. prepared to get lost. This song is smart, sensitive and haunting and may I say, brilliant.
Springtime Carnivore – "Two Scars"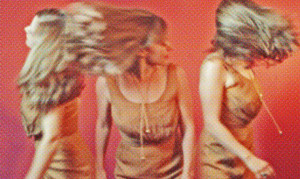 Hooked yet?
Me too. Music does so much for the soul and here is a song I always find myself returning to.
Springtime Carnivore Official Site
Until next time.
Taylor-Marie
Follow @Tayloha32