Savior Adore – "Dreamers"
Press play!! This song has been one of my favorites since I Shazammed it at a clothing store in Waikiki, Hawaii. After I figured out who the artists were, I quickly looked them up and listened to more of their music and noticed they didn't have much tracks, but what they did have was all enjoyable.
Savior Adore is a duo Indie, Pop-Rock band who was formed in Brooklyn, New York City. Paul Hammer and Deidre Muro's voices compliments each others so well, that they can sing any song in my book and make it sound remarkable. I hope this band continues to make noteworthy music so I can read more information about them. If they keep it up, I am positive that they will be a household name. So you may not be hearing about them now, but just you wait. keep a look out for these guys!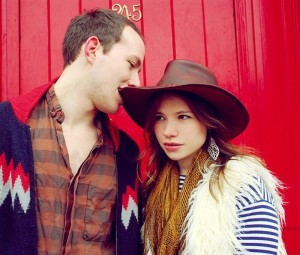 XxTMH
Follow @Tayloha32