Today's post is dedicated to my best friend, Christina aka Ginger! It is still concert week so I will be posting a song from a concert that we have seen together.. a band called Grouplove, which I hope you all know by now.
I have a few favorites from this band so I really tried to find a song everyone at least once heard and loved or will now love. So I picked one that seems pretty popular to the crowd since it is now on a commercial.
Grouplove – "Ways To Go"
You may have first fell in love with them by hearing their breakout song, "Tongue Tied". Grouplove is a five member band based in the US who sings fun, indie rock, hippie sound kind of songs. Their music videos are always interesting but seeing them live was what got me hooked. And the best part was, after they were done performing, I got to hang out with them while watching Young The Giant play afterwards! The girl in the band, Hannah Hooper is so fun to watch. You can just tell she loves what she does and she is such an amazing performer. Please go see them in concert ASAP!! Here is a link to check out if they are playing near you..
Grouplove Tour Dates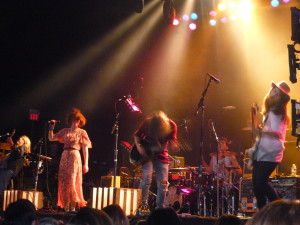 Happy Birthday Christina!!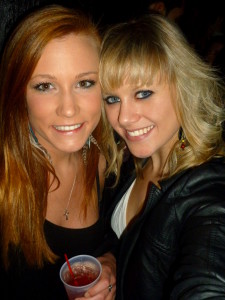 XxTMH
Follow @Tayloha32