Let the battle begin. Today's cover choice is "Hold On We're Going Home" originally sung by Drake, covered by Arctic Monkeys. I decided to pick this song today because I want everyone to give this cover song a chance. If you are an indie music lover as myself, then I have no doubt in my mind you will like this cover. If you are not, and this is your first time hearing Arctic Monkeys and you don't enjoy this, then listen to their latest Album, "AM" and see what you think. Arctic Monkeys gives you an alternative, edgy version but still keeps the tune that you all fell in love with. Give it a listen!
Drake – "Hold On We're Going Home"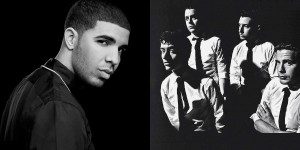 Arctic Monkeys – "Hold On We're Going Home" (Drake Cover)

Feelings? Thoughts?
XxTaylorMarie