Thanks to a good friend of mine who always introduces me to some great artists, I have to give him a round of applause on this one. It has been on repeat since the moment I clicked open the link.
Courtney Barnett – "Avant Gardener"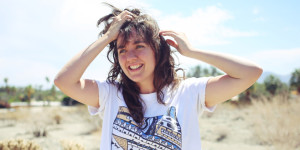 "The yard is full of hard rubbish it's a mess and
I guess the neighbors must think we run a meth lab"
Those lyrics… love them. If you listen to most of the words it sounds like a bunch of activity and then nothing. Still an excellent track, so many gems in this song.
Courtney Barnett is an Aussie singer-storyteller, songwriter, and guitarists from Melbourne. She is mostly known for her witty sense of humor in her music and her deadpan singing style. She kind of makes rambling sound good.
When you hear her sing "was never good at smoking bongs.
I'm not that good at breathing in." Don't you just think… you actually do sound like you are good at smoking bongs, but keep it up because that voice and her lyrics fits perfectly together. Especially in this song. So thank you Rudy for introducing me to this song! You are wonderful.
Xx Tmh
Follow @Tayloha32